Tara Klippert
Registered Health & Nutrition Counselor
Hi there! Nice to meet you. I'm Tara. 
I have always been interested in health and nutrition, and have done a lot of research and reading on the topic over the past 15 years or so.
When I was younger I ate very badly and was exposed to large amount of antibiotics for the treatment of acne and recurring strep throat infections. I was later diagnosed with polycystic ovarian syndrome (PCOS) and also experienced other recurring infections, anxiety and depression, candida overgrowth, SIBO, nutrient deficiencies, sensitivity to chemicals and an allergy to mold.
Since then I have spent my whole life learning about how to support all these symptoms through food and lifestyle changes. 
I have found results in looking at the quality and nutrient density of foods, and building a lifestyle and not just a "diet". 
5 years ago I went back to school and got a diploma in Holistic Nutrition and Health Coaching, and am now a Registered Health and Nutrition Counselor through the Health Coach Alliance.
I hope I can inspire others out there who have had the same struggles as I have.
Fun tidbits about me
I like cats, a lot.

I live with my boyfriend Chris and my long-haired cat Jade in Whitehorse, Yukon Territory all the way up in northern Canada!

I am thinking about my next meal before I'm even done with the one I'm eating. I really, really like food.

I was born without my left hand.

I like short walks, not long ones.

Listening to podcasts is my jam. Topics include health and nutrition, digital marketing and self-development.

I love reading (well, I should say listening) to audiobooks. I like thrillers, mystery, and self-development books.

I have a thing for bad reality TV!
My education & qualifications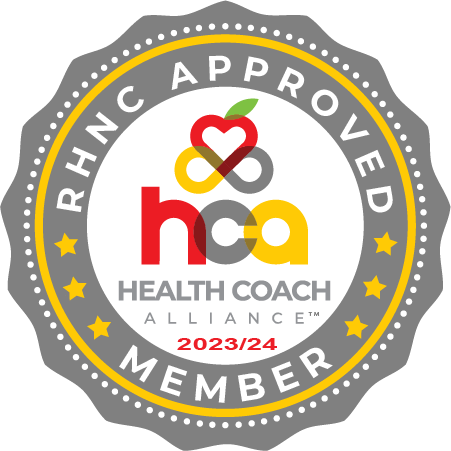 My knowledge & experience areas
autoimmunity

chronic pain and inflammation

polycystic ovarian syndrome (PCOS)

acne and hormone balancing

blood sugar balancing & type 2 diabetes

small intestinal bacteria overgrowth

(SIBO)

IBS,  gas, bloating, diarrhea and constipation

gastritis & ulcers

candida and yeast overgrowth

food allergies and intolerances
Diet approaches
autoimmune protocol (AIP)

gluten and/or dairy free

elimination diet

low carbohydrate/keto diets

low glycemic diet

paleo diet

low FODMAP/SIBO diet

candida diet

low acid diet

low histamine diet

low oxalate diet

acne clearing and PCOS diet
I worked with Tara for the 3 month meal plan. The first few weeks were definitely a huge change for me as before I was eating and feeling like garbage. I would have given up if it wasn't for Tara. She held me accountable but also knows that we are all human and have slip ups.
We worked together to find out what worked best for me and my lifestyle. By the middle of the program it definitely felt like it was my new way of eating and I was feeling great. The meal plans were very easy to follow along with the grocery lists.
I now feel confident in the kitchen to make a very tasty, healthy meal and I will continue to use the knowledge Tara taught me and provided me with to continue on with healthy eating.
Thank you so much Tara! You've changed my life for the better 🙂
Working with Tara to improve my diet and manage allergies has been both easy and encouraging. Tara's support comes from a genuine place of care and personal experience and is informed by extensive knowledge of nutrition. As someone who hates cooking and grocery shopping, her meal plans were awesome for me - the recipes and shopping lists made the changes to my diet simple and accessible.
We just finished our 15 day candida cleanse, which went really well. The recipes and meal plans were awesome, and made it so much easier. There were a bunch of keeper recipes too! Definitely makes it easier to stick to a plan!
Get notified about new recipes!